Switch shortlisted for new StartUp Awards National Series
London-based EV charging software company, Switch, has been named one of the most exciting new businesses in the region. The award nomination highlights the achievements of Switch during a time of global challenge.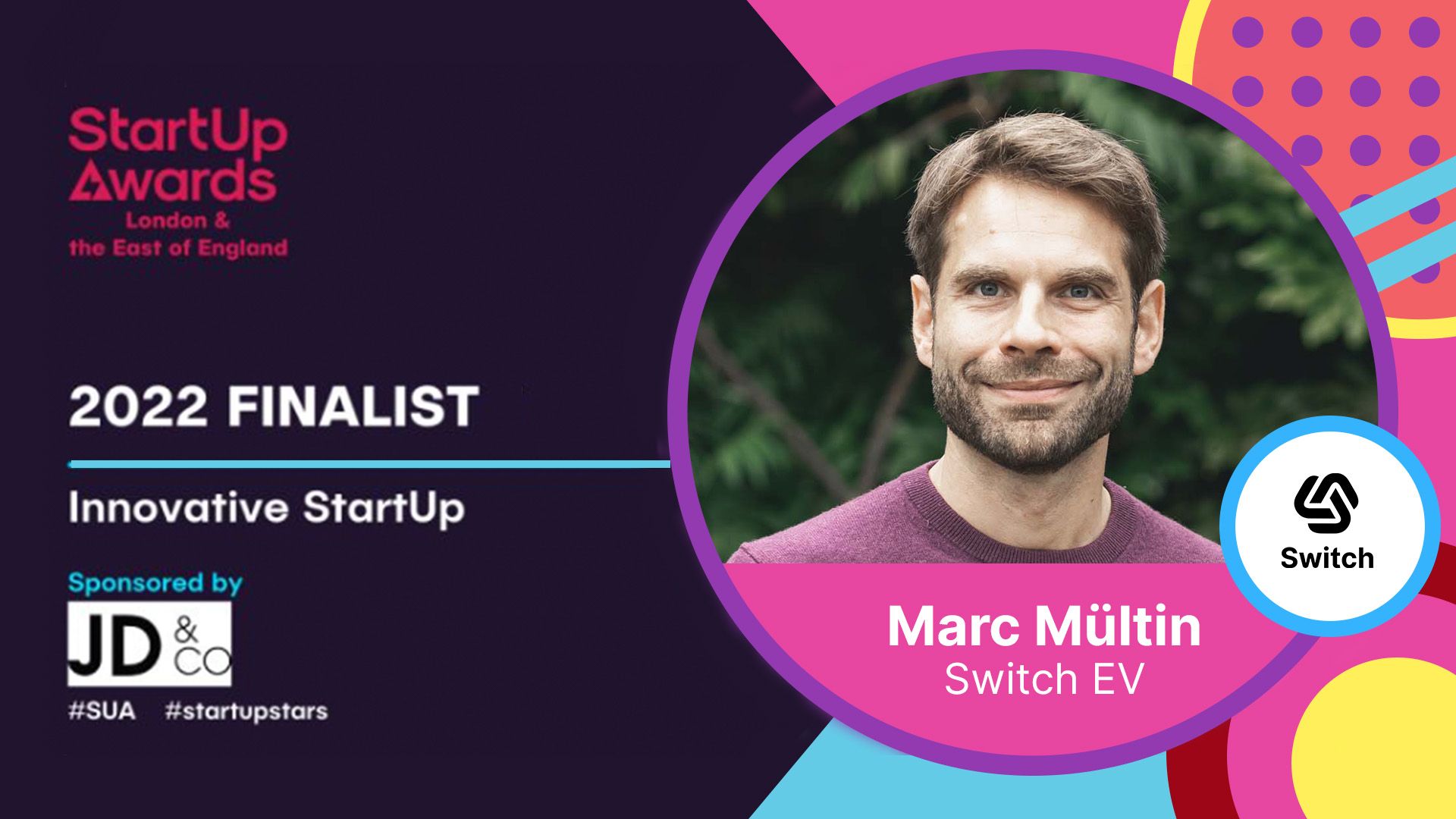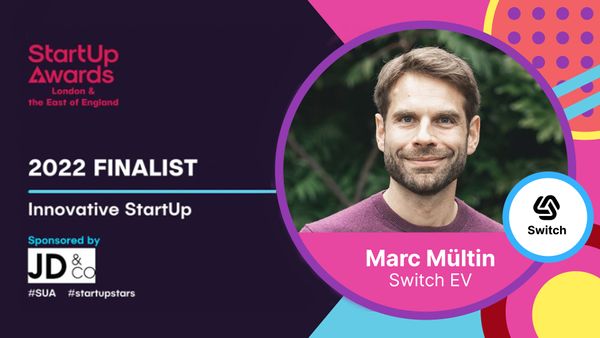 Award nomination highlights the achievements of Switch and the company's progressive growth during a time of global challenge

London, March 31 - London-based EV charging software company, Switch, has been named one of the most exciting new businesses in the region after being shortlisted as part of a brand new awards programme.
The StartUp Awards National Series has been launched to recognise the booming startup scene across the UK which has accelerated since the pandemic began. In 2020, when most of the world was shutting down, more than 400,000 startups were set up in Britain, with similar increases seen in other European countries.
There was stiff competition with over 2,500 applications received in response to the Startup Awards National Series' first-ever call for entries.
Switch founder and CEO, Dr Marc Mültin, said:
"I decided to build Switch and hire great talent to help me bring new EV software solutions to market. Innovation to me means creating a unified operating system that will help the EV industry progress quicker and further and adopt EVs faster.
Supported nationally by BT, EY, Dell & Intel, the StartUp programme will celebrate the achievements of the amazing individuals across the UK who have turned an idea into an opportunity and taken the risk to launch a new product or service.
Professor Dylan Jones-Evans OBE, the StartUp Awards National Series creator, said:
"​​New firms are important for generating economic prosperity, employment opportunities, and innovation. Since 2016, the Wales StartUp Awards have celebrated this amazing annual contribution to our economy by entrepreneurs and their impact on communities across the nation. Given the sheer volume of phenomenal startups we've heard from since then, as well as the huge post-pandemic shift in people's desires to take their career in a new direction and set up a business against the odds, we felt it was the right time to take the programme nationwide. We've been blown away by the standard of entries in this first year and truly look forward to crowning the winners in June."
---
Press Contact
For more information and to arrange interviews at Switch,  please contact
Stewart McKee, CCO [email protected]
Ben Kegler, Head of Marketing [email protected].
Website: switch-ev.com
---
About Switch
Switch is a fast-growing, premier tech and knowledge company for the EV charging industry. The company's mission is to accelerate EV adoption worldwide by sharing knowledge and helping others in the e-mobility sector to innovate.
Josev Community is Switch's free-to-all open source implementation of ISO 15118 for electric vehicle (EV) charger original equipment manufacturers (OEMs). By releasing this, Switch aims to make its software accessible to all, so the EV charging ecosystem is built on the same solid and unified foundation.
Josev Professional is the company's future-proof charger operating system. Switch's cloud-based charger management platform, Sara, works with Josev to allow charge point operators to see and control their whole EV charging station network. As part of the company's unique offering, its software facilitates innovation across the sector by embedding the latest software standards, OCPP 2.0.1 and ISO 15118, into a unified operating system that offers Plug and Charge and V2G capabilities out of the box.

After helping the industry for over 12 years with implementing the latest EV charge communication protocols, Dr Marc Mültin founded Switch to actively accelerate the uptake of EV adoption. Using a unified ahead-of-the-curve product, the Switch team helps the EV charging industry innovate its way forward from the same solid and future-proof ground. Now, Switch is trusted by some of the world's leading EV OEMs and EV charger OEMs.

Through their partnership with the Eden Reforestation Projects, Switch is committed to funding the growth of forests and alleviating poverty around the globe, believing that businesses should work together as a force for good.