Switch and chargebyte make EV infrastructure more cost-effective and easier to maintain
The partnership brings advanced next-generation capabilities to the mass market. It also brings additional user convenience for EV drivers through Plug & Charge support and financial benefits to EV charging networks.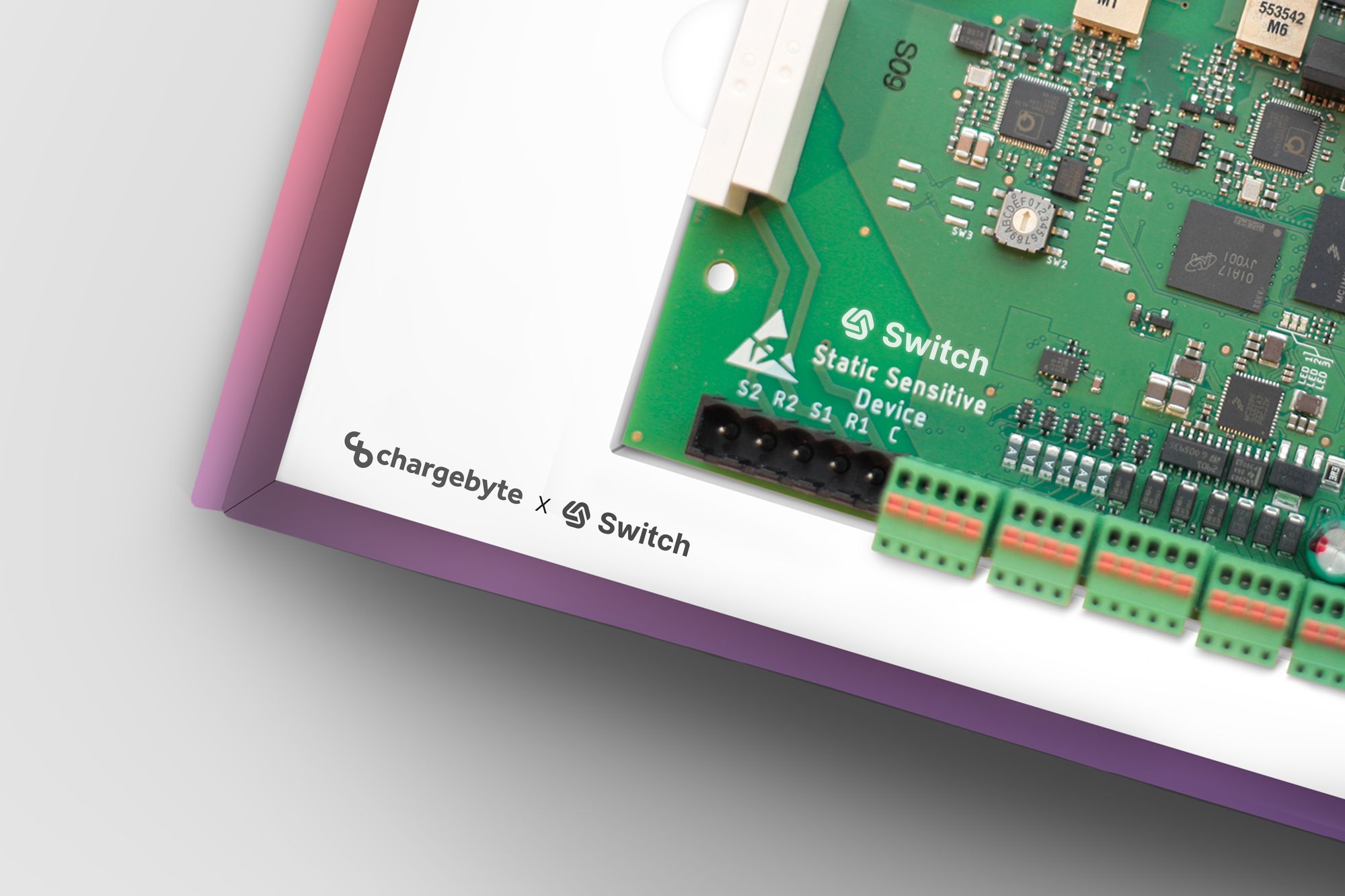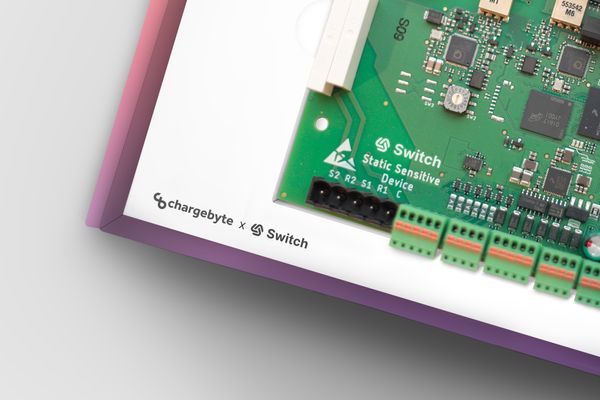 Thanks to this new partnership, manufacturers of EV chargers can now order charge controllers that offer benefits such as advanced diagnostics for higher network uptime and bi-directional charging to reduce energy bills.


London, 24th January 2023 – Switch and chargebyte partner to offer Josev Professional, a unified operating system for EV chargers, preconfigured on chargebyte's "Charge Control C" controllers. The partnership marks the beginning of an embedded software solution that allows access to advanced next-generation capabilities for the mass market. Electric vehicle charger manufacturers can now offer AC and DC bi-directional charging solutions more easily and with a quick route to market. It also brings additional user-convenience for EV drivers through Plug & Charge support and financial benefits to EV charging networks.
A preconfigured charge controller with Josev Professional accelerates EV charge point manufacturers' go to market and reduces their costs by eliminating the complexity of implementing the latest industry-approved communication standards and protocols like ISO 15118-2/-20 and OCPP 2.0.1. The software is plug-and-play ready and requires minimal integration effort thanks to Switch's well defined API. It brings an array of next-generation capabilities to charger OEMs, EV charging networks and drivers.
Thanks to this collaboration, charging networks can be easily upgraded and future-proofed with the most convenient user experience for charging and billing (Plug & Charge). End-customers can achieve energy self-sufficiency at home by turning their EVs into "power banks on wheels"'. Businesses can finally monetise energy storage capacities and cut costs on energy bills through energy transfer back to their industry plants or offices when market prices peak.
With infrastructure that is capable of bi-directional power transfer, vehicle-to-building (V2B) and vehicle-to-home (V2H) use cases are promising business opportunities to diversify your revenue portfolio at scale. Consequently, hardware capable of V2B and V2H applications is in high demand.

2023 is set to be the tipping point for V2H, V2B and vehicle-to-grid (V2G). In Bloomberg's Zero-Emissions Vehicle Factbook, published in November 2022, 11 car manufacturers have announced plans to launch 14 car models capable of this new technology (source: BloombergNEF). Industry trailblazers like Nuvve and Switch are paving the way for automakers to enable innovative V2G projects across Europe by 2023 already.
Dr Marc Mültin, Switch Founder & CEO, said:
"We are excited to combine our software expertise with chargebyte's hardware expertise. Thanks to our partnership, we can now offer a turnkey solution enabling a fast route to market for charger OEMs and innovative EV charging networks. Our embedded solution, Josev Professional, helps enable bi-directional charging based on ISO 15118-20 and OCPP 2.0.1 with V2X extensions for both AC and DC charging manufacturers and opens up new revenue streams for their Charge Point Operators (CPO) customers worldwide."
Thomas Wagner, chargebyte CEO, said:
"Our partnership with Switch means we can now offer a highly innovative solution that eases the deployment of forward-looking technologies such as Vehicle-to-Grid, which has the capability to utilise vehicles as temporary energy storage devices. Thanks to our award-winning product, a reliable, convenient, and speedy solution for future-proof charging stations is available for charging point manufacturers and charging station operators."
Josev Professional is based on Switch's open-source solution Josev Community which is being continuously peer-reviewed and updated.
---
---
About Switch
Switch is a fast-growing, premier tech and knowledge company for the EV charging industry. The company's mission is to accelerate EV adoption worldwide by offering advanced software products that enable a seamless charging experience and total operational control – all in one cost-effective package. The Switch platform is fully native to advanced capabilities such as Plug & Charge, Vehicle-to-Grid and Advanced Uptime Diagnostics.

The company, based in London, is a team of 25 with a growing list of high-profile clients across the emerging electric vehicle charging sector, including charge point OEMs and charging networks. It was founded in 2020 by Dr Marc Mültin, a world-renowned leader in the communication standards that underpin the global EV charging ecosystem.

About chargebyte
chargebyte supplies hardware and software products for all aspects of charging communication. With more than 10 years of experience in the field of powerline communication, the company offers solutions for the charging function in electric vehicles as well as in charging stations. The award-winning products rely on forward-looking technologies such as Vehicle-to-Grid, which turns vehicles into temporary energy storage devices. The products are developed and manufactured in Germany and are used worldwide.
---
Media contacts
Switch press contact
Stewart McKee
+44 7880 898 499
[email protected]
switch-ev.com

chargebyte press contact
Pressekontakt chargebyte
Christine Oertel
[email protected]
---

Media information
For more information on IS0 15118-20, see the Switch blog, Webinar series - What's new in ISO 15118-20?
Further information on Josev Community:
https://www.switch-ev.com/news-and-events/introducing-josev-community
Further information on Josev Professional:
https://www.switch-ev.com/josev
Further information on chargebyte's Charge control C controller:
https://chargebyte.com/products/charging-station-communication/charge-control-c