DEKRA and Switch are working together to improve testing and certification for EV charging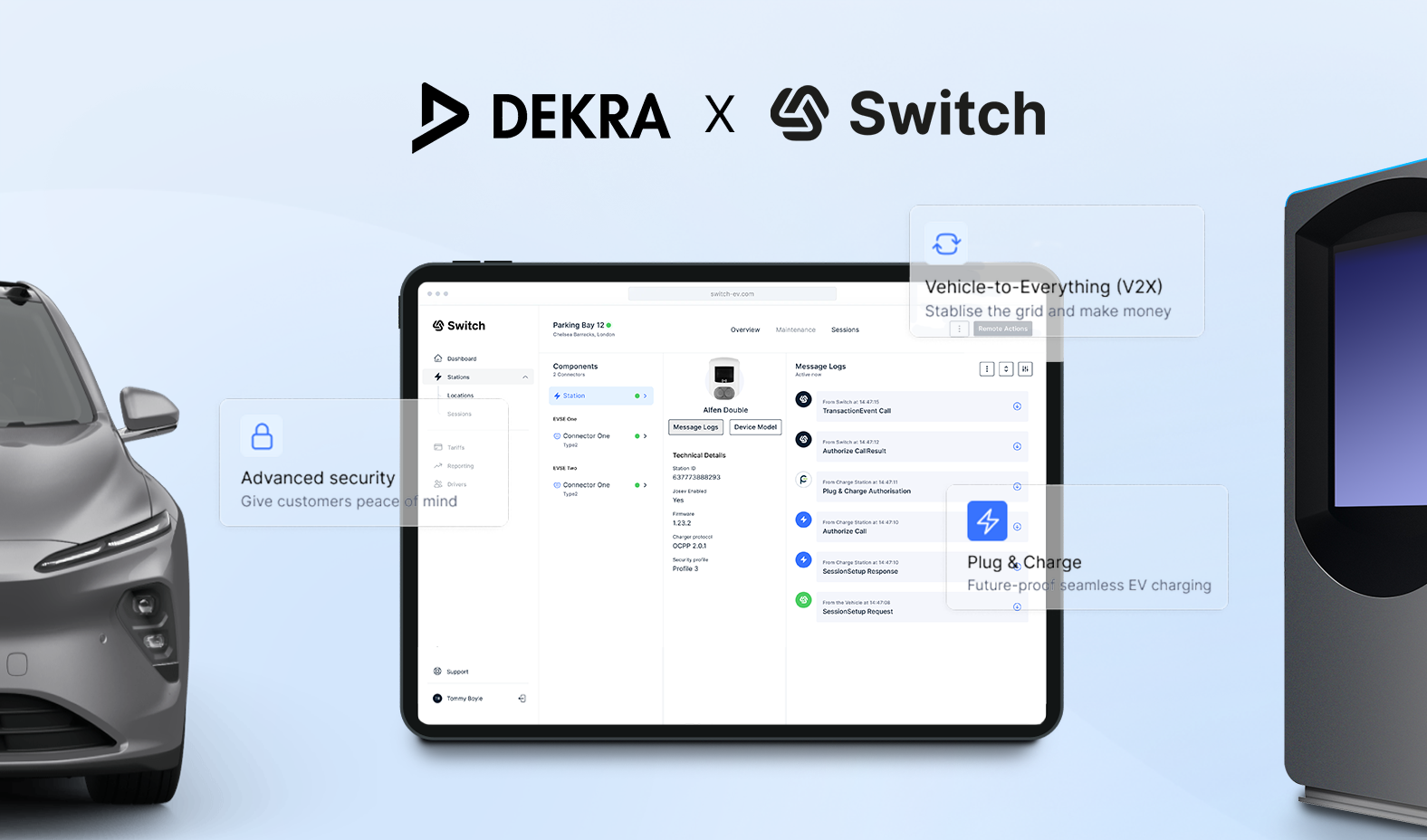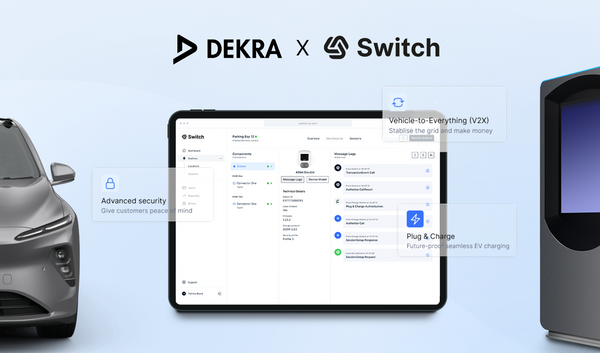 DEKRA integrates the Switch platform across its global testing sites to extend testing and certification of software and hardware components across Plug & Charge and bi-directional charging events.


London, 13 July 2023 – DEKRA Certification B.V. has integrated the Switch platform to offer comprehensive testing of the entire charging ecosystem across the DEKRA test beds at Arnhem, The Netherlands and Concord, California. The cooperation enables testing scenarios for electric vehicles (EVs) and EV charging stations (EVSEs), including comprehensive and new functionalities such as Plug & Charge and bi-directional power flow.
DEKRA can now provide testing scenarios from start to finish. This includes Plug & Charge functionalities across successful and unsuccessful charging events. The Switch platform allows DEKRA to create both valid and invalid or expired certificates for a wide variety of test scenarios. It further integrates all functionalities of the Hubject Plug & Charge ecosystem into the process. This collaboration positions the DEKRA test labs perfectly for their planned ISO 15118 and Plug & Charge certification, which they plan to offer by the end of 2023 or early 2024. Switch's support of OCPP 2.0.1 allows DEKRA to extend the monitoring and error analysis into OCPP 2.0.1, the latest standard for backend communication. Testing of OCPP 1.6-based charging events is also supported.
DEKRA decided to partner with Switch based on its unique industry position: Switch offers the only OCPP 2.0.1 certified solutions for EV charging infrastructure worldwide that support ISO 15118-powered Plug & Charge.
"It is a truly unique set-up, and we are excited to collaborate with DEKRA. Our system is able to offer in-depth diagnostics of each charger component and analysis of the protocol-based 'conversation' between the EV and charger," explains Marc Mültin, CEO & Founder of Switch. "Switch is therefore able to facilitate comprehensive end-to-end testing, particularly for Plug & Charge. This level of testing and analysis has not been possible before, and represents a significant advancement for the industry."
To date, the communication flow between an EV, a charging station and the backend could not be comprehensively evaluated due to a lack of data-driven insights. But comprehensive testing has become even more crucial as there is a growing number of EV charging modes and plug types available in the market. It is essential for EVs and EVSEs to undergo rigorous testing conditions using highly automated technology to ensure safe and reliable charging. Switch's technology offers an integrated process that encompasses all relevant aspects, eliminating the requirement for additional extensive and complex test setups.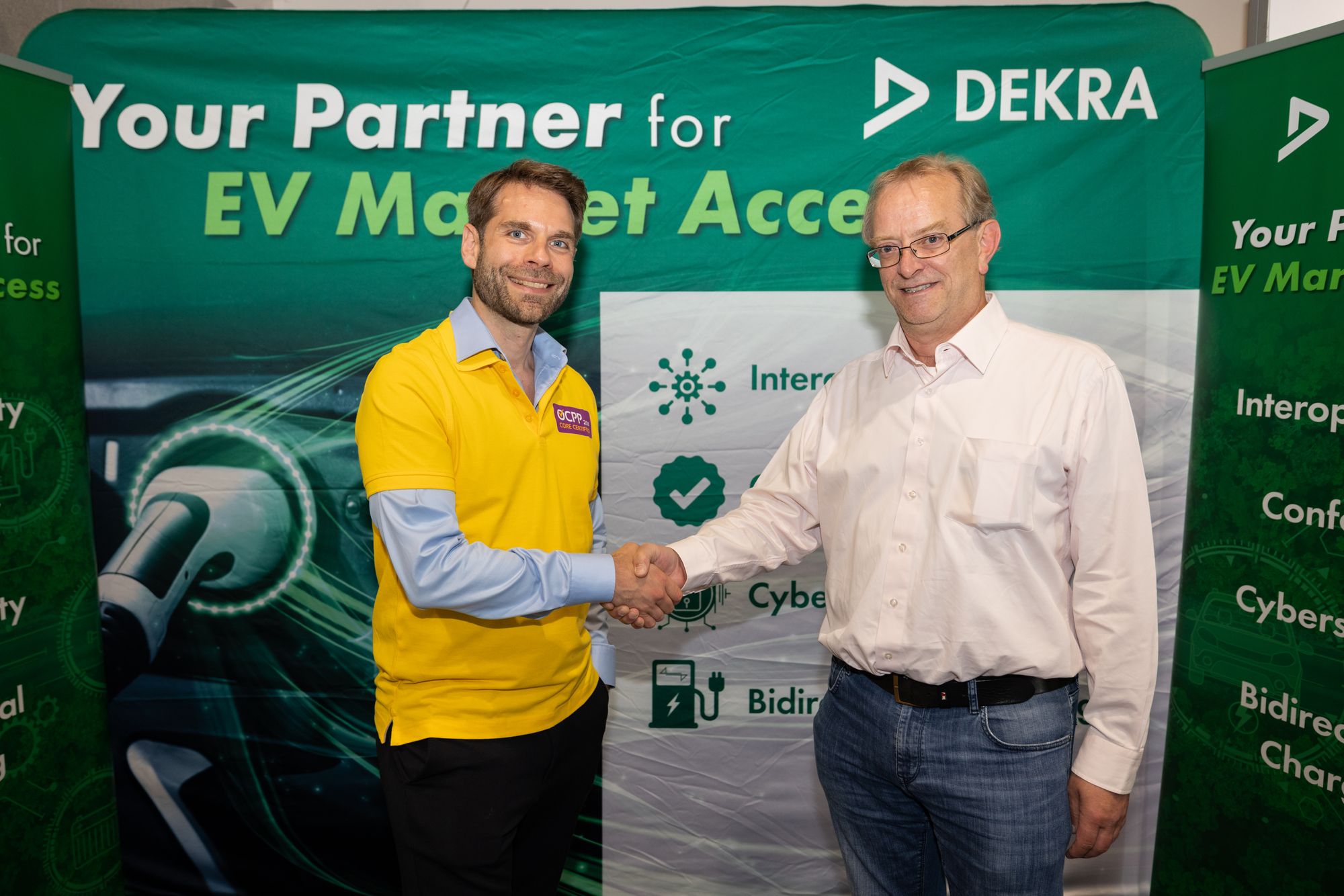 DEKRA is a global leader and one of the most recognisable test laboratories for several scenarios. These scenarios include system testing of EVs and EVSEs based on OCCP, ISO 15118 and DIN SPEC 70121 standards. Additionally, DEKRA conducts tests for communication between backends and EVSEs, utilising the OCPP 1.6 and OCPP 2.0.1 protocols.
"The Switch system provides a unique solution as it allows us to extend our current testing set-up all the way from the car to the charger and the backend with API connections. With the upcoming OCPP 2.1, we are aiming to extend our testbed further to include use cases such as power grid and smart building integration and bi-directional power transfer," explained Beat Kreuter, Vice President of Safety at DEKRA.
In June 2023, Switch's embedded software stack 'Josev' and charging station management system 'Switch platform' received a dual 2.0.1 certification by the
Open Charge Alliance (OCA).

---
Do you have any questions or need further information?
Please contact Ben Kegler, [email protected].

Switch is a fast-growing tech and knowledge company offering the only future-proof and backwards-compatible EV charging system on the market. The combined Switch system is set to heal the globally fragmented ecosystem across locations and operators. It brings unmatched customer convenience and the potential to increase revenue with Plug & Charge, Vehicle-to-Grid and Advanced Uptime Diagnostics. Its vertically integrated architecture helps EV charging businesses improve customer retention, match the reliability of fuelling stations and exceed them in return on investment. The company, based in London, is a team of 30+ with a growing list of high-profile clients which includes charge point OEMs and charging networks. Founded in 2020 by Dr Marc Mültin, a world renowned leader in the communication standards that underpin the global EV charging ecosystem.

DEKRA has been active in the field of safety for almost 100 years. Founded in 1925 in Berlin as Deutscher Kraftfahrzeug-Überwachungs-Verein e.V., it is today one of the world's leading expert organisations. DEKRA SE is a subsidiary of DEKRA e.V. and manages the Group's operating business. DEKRA Certification B.V., a Dutch subsidiary of DEKRA SE that specialises in testing, inspection and certification of innovative products. In 2022, DEKRA generated sales totalling nearly EUR 3.8 billion. The company currently employs almost 49,000 people in approximately 60 countries on five continents. With qualified and independent expert services, they work for safety on the road, at work and at home. These services range from vehicle inspection and expert appraisals to claims services, industrial and building inspections, advisory and training services, testing and certification of products and systems, also in the digital world, as well as temporary work. The vision for the company's 100th birthday in 2025 is that DEKRA will be the global partner for a safe, secure, and sustainable world. With a platinum rating from EcoVadis, DEKRA is now in the top one percent of sustainable businesses ranked.