Simple and reliable: Charge Construct and Switch deliver top class charging network for Germany
Charge Construct and Switch are teaming up to deliver convenient zero-touch charging at scale in Germany.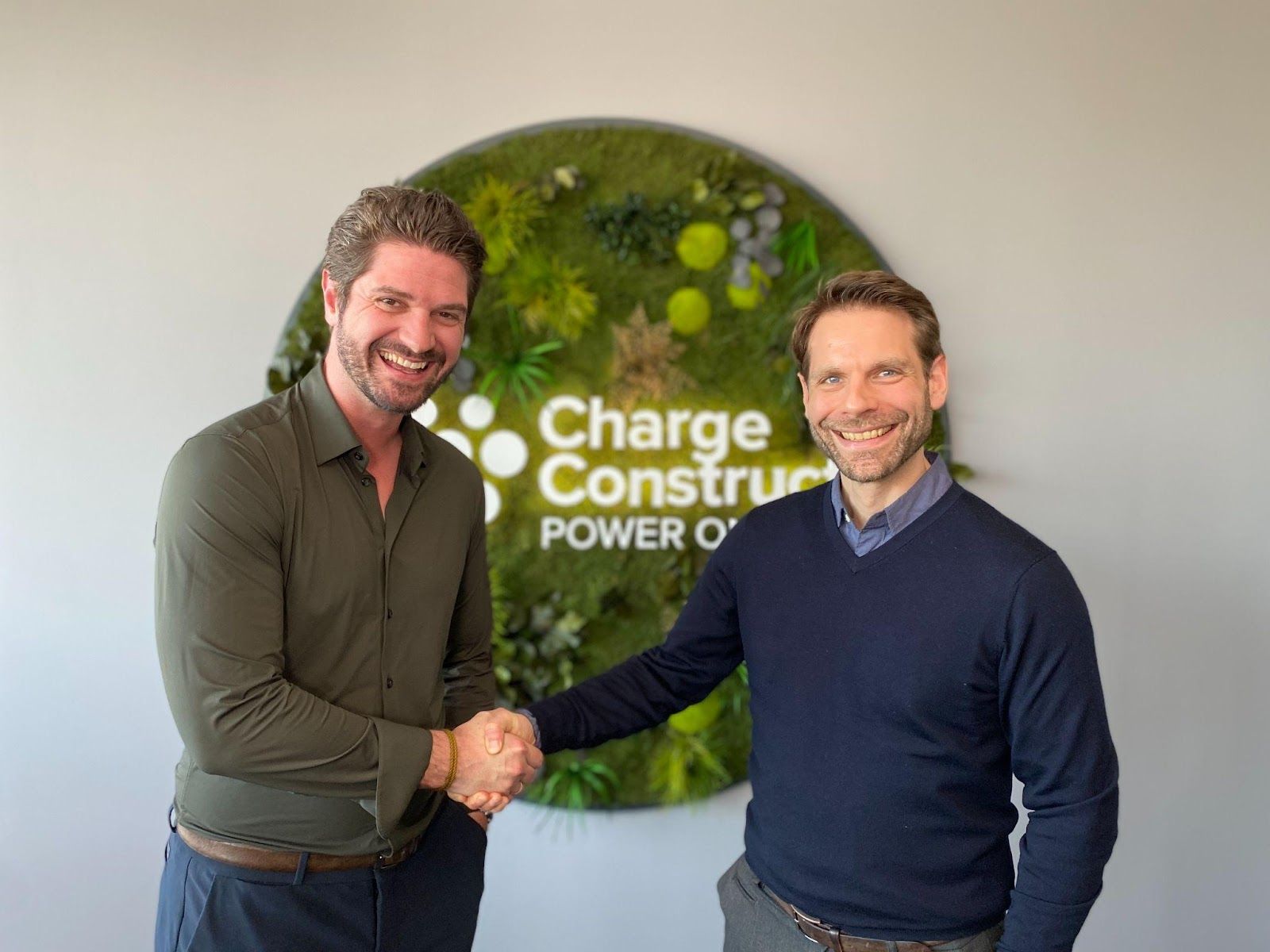 Charge Construct, Germany's leading project developer and installer of high-power charging (HPC) parks has teamed up with Switch, the only OCPP 2.0.1 certified charging system that fully supports ISO 15118-2/-20, to deliver convenient zero-touch charging at scale.
Charge Construct's expansion capacity combined with Switch's advanced diagnostics delivers price benefits, reduced maintenance costs and increased uptime.
Charge Construct can now offer industry-leading EV chargers and unmatched reliability to end users.
London, United Kingdom/Ingolstadt, Germany – Charge Construct, Germany's leading developer and installer of high-power charging parks, and Switch, creators of the Switch Platform, joined forces to dramatically expand advanced EV charging infrastructure in Germany.
This expansion will satisfy the region's need for access to advanced and reliable EV charging, with the sales of EVs expected to top 1.7 million units in Germany alone by 2028.
Charge Construct has already started to expand its charging network. This includes a framework agreement for the installation of fast-charging infrastructure at almost 200 locations of the German discounter NORMA.
Commenting on the partnership, Switch's CEO and founder Dr Marc Mültin said:
"We are pleased to work closely with the Charge Construct's expert team to bring a new class of EV charging infrastructure to the streets.
"An inadequate charging experience has failed German CPOs and drivers for too long. As EV adoption ramps up, our partnership with Charge Construct delivers a new class of charging infrastructure - at the scale and quality needed."
Adrian Zierer, CEO & founder of Charge Construct, added:
"Charge Construct's charging network is the ideal vehicle to showcase the advanced capabilities and superior potential that the Switch Platform brings to market.
"Our partnership with Switch brings price benefits to Charge Construct users, too. We can pass these savings on to our users. All the fundamentals are in place, too. Switch is Eichrecht compliant and integrated into Hubject's world-leading roaming platform."
The best EV charging, rolled out at speed and scale
The Switch Platform is the first CSMS that is both Open Charge Point Protocol (OCPP) 2.0.1 certified and supports ISO 15118-2/-20 based Plug & Charge. This combination enables charging station operators to provide extremely reliable and convenient charging networks.
The Switch Platform provides CPOs with features such as Advanced Station Diagnostics, Advanced Plug & Charge Diagnostics and Smart Notifications.
This radically reduces the time spent on assessing a charger issue, as faults can be identified quickly and before the EV driver even notices. Maintenance operators can cut repair time by travelling to faulty EV chargers pre-prepared to fix them.
By working with Charge Construct, the next generation of industry-leading charging networks can be rolled out at an unprecedented scale. Users and CPOs also benefit from Switch's simple pricing and intuitive user interface, designed specifically for use by just about anyone.
Additionally, Switch's Open API allows CPOs to add smart charging, V1G, V2G, roaming, EV driver support, crowdsourced maintenance or push detailed charger data to various navigation maps. This accelerates ROI on capital-intensive infrastructure investments.
What Switch Approved means for the market
Switch's software is native to ISO 15118-2/-20. This means CPOs can offer zero-touch charging (Plug & Charge) and smart bi-directional power transfer (BPT). It's also hardware agnostic, meaning Switch works with any OCPP-compliant charger. Be it on OCPP 1.6 or OCPP 2.0.1.
When choosing OCPP-compliant hardware and software components, CPOs can use a variety of vendors without being locked in with a third party.
In addition to this interoperability benefit, the latest 2.0.1 edition of OCPP brings increased control and monitoring capabilities. This results in charging networks that are constantly running at high utilisation.
For EV drivers, this creates a more reliable charging experience and helps to alleviate charger anxiety.
To test and confirm the functionality of OCPP 2.0.1 specific system components, Switch has launched the Switch Approved program for EV charger manufacturers.
To find out more about Switch Compatible and Switch Approved hardware, click here >
---
---
Switch's founder and CEO Dr Marc Mültin is available for press questions related to this release.
As the co-author of ISO 15118, Dr Mültin is uniquely qualified to explain the significance of open communications protocols for EV charging and provide commentary on the ecosystem in general.
To schedule a call with Marc, send an enquiry to our Marketing and Communications Director Ben Kegler at [email protected].
***
About Charge Construct
Charge Construct is an Ingolstadt-based project developer specialising in the construction of fast-charging infrastructure.
Charge Construct provides all services along the e-mobility value chain, from site acquisition, planning and project development to construction, including civil engineering and installation of the charging infrastructure.
The company operates and markets public charging infrastructure and makes it accessible to drivers of electric vehicles.
About Switch
Switch is a fast-growing tech and knowledge company on a mission to fix the broken EV charging ecosystem.
Switch offers the only future-proof and backwards-compatible EV charging system on the market.
The company was founded in London in 2020 by Dr Marc Mültin, a world-renowned leader in the communication standards that underpin the global EV charging ecosystem.
Learn more at https://bit.ly/3QoFZlM