Switch gains a lead investor through Norway's Link Capital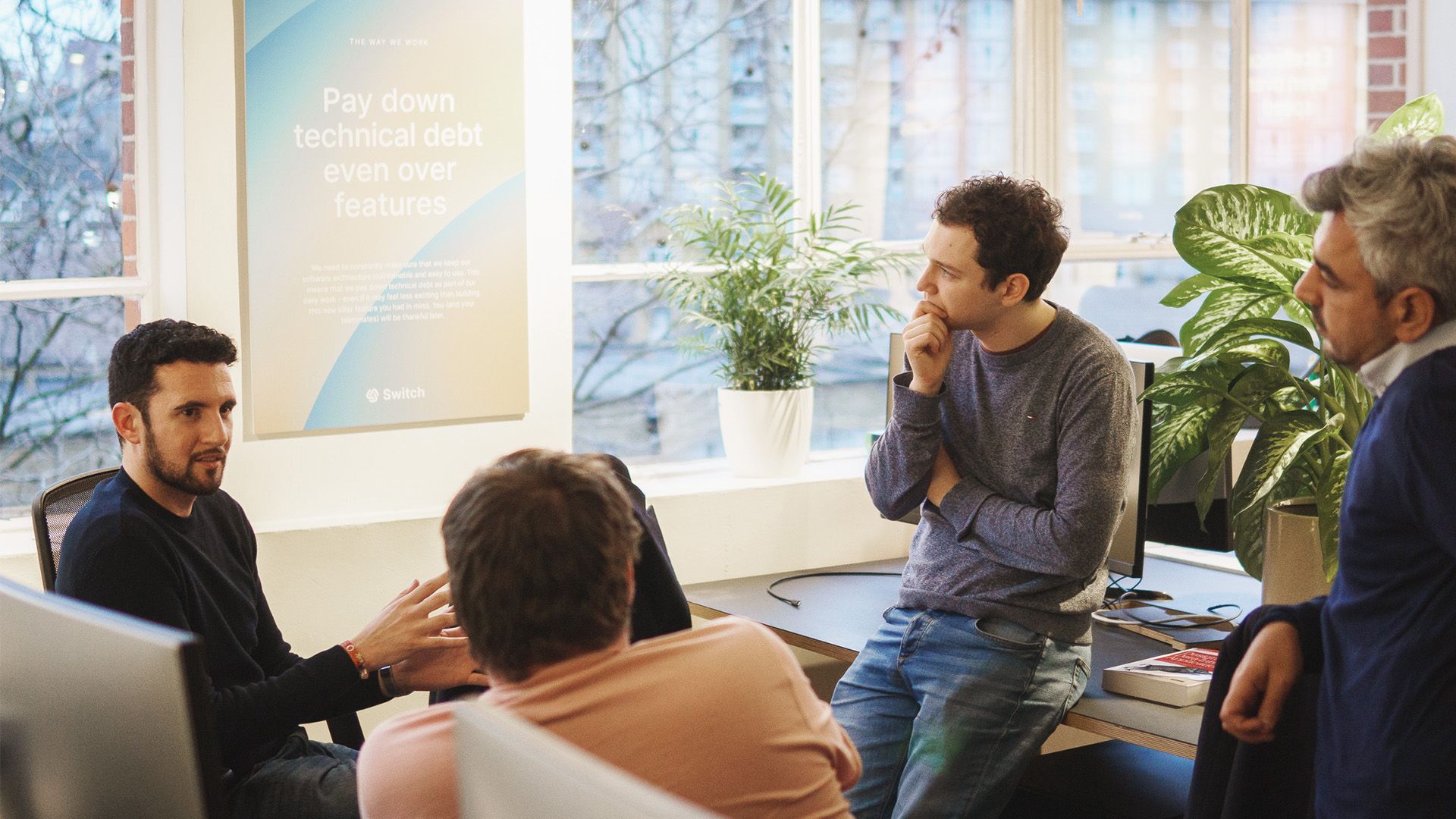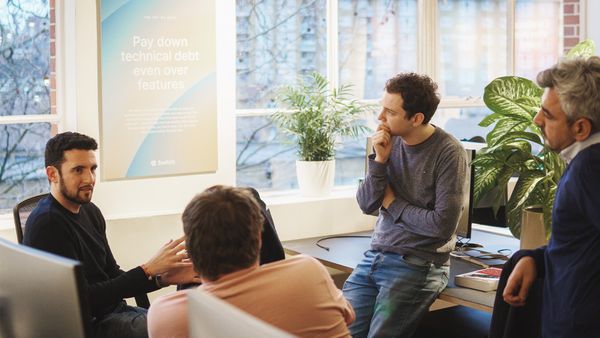 Link Capital's £1 million investment in EV-charging software company, Switch signals significant growth and continued product development expansion

London, April 11 - Switch, the EV charging software company, announced today that venture capital firm Link Capital has made a seed investment of £1 million into Switch.
The investment is another mark of confidence in Switch's ahead-of-the-curve product offer. It means Switch can continue to grow the business, developing its unique software for EV charging networks with continued development from its expert team. Switch builds an ecosystem of protocol-packed software applications that facilitate innovation across the e-mobility industry, helping EV charging stations become future-proof.
The Link Capital investment is the third round of funding Switch has raised to develop its EV charging software infrastructure.
Dr Marc Mültin, Switch founder and CEO, said:
"Switch's EV charging point software allows the end-to-end charging process to be viewed in real-time granular detail, improving its management and operational effectiveness. The Link Capital investment means we can expand that development."
The £1 million investment is seed-stage funding under an Advanced Subscription Agreement (ASA). Link Capital has invested seed money upfront to effectively 'pre-pay' for shares in Switch. Link Capital will receive its shares in a future funding round.
Christian Rangen, Chair of Link Capital, Norway, said:
"Switch is heading the growth boom in the e-mobility sector for a greener world. As experts and leaders in their area, Switch's product offer is ahead of the curve, and we wanted to be a part of that."
Link Captial's investment signals a strong pattern of commitment to Switch and its future. Other investors in Switch include:
Peter Bardenfleth-Hansen - formerly of Tesla for ten years, now CEO of ZAPTEC, a world leader in intelligent charging systems for electric vehicles
Sabina Gros  - Managing Director at BPT
Mariano Gomide de Faria - founder and co-CEO of VTEX
Joerg Sommer - seed investor and board advisor and Venture Partner at BMP.
---
Press Contact
For more information and to arrange interviews at Switch,  please contact
Stewart McKee, CCO [email protected]
Ben Kegler, Head of Marketing [email protected].
Website: switch-ev.com
---
About Switch
Switch is a fast-growing, premier tech and knowledge company for the EV charging industry. The company's mission is to accelerate EV adoption worldwide by sharing knowledge and helping others in the e-mobility sector to innovate.
Josev Community is Switch's free-to-all open source implementation of ISO 15118 for electric vehicle (EV) charger original equipment manufacturers (OEMs). By releasing this, Switch aims to make its software accessible to all, so the EV charging ecosystem is built on the same solid and unified foundation.
Josev Professional is the company's future-proof charger operating system. Switch's cloud-based charger management platform, Sara, works with Josev to allow charge point operators to see and control their whole EV charging station network. As part of the company's unique offering, its software facilitates innovation across the sector by embedding the latest software standards, OCPP 2.0.1 and ISO 15118, into a unified operating system that offers Plug and Charge and V2G capabilities out of the box.
After helping the industry for over 12 years with implementing the latest EV charging communication protocols, Dr Marc Mültin founded Switch to actively accelerate the uptake of EV adoption. Using a unified ahead-of-the-curve product, the Switch team helps the EV charging industry innovate its way forward from the same solid and future-proof ground. Now, Switch is trusted by some of the world's leading EV OEMs and EV charger OEMs.

Through their partnership with the Eden Reforestation Projects, Switch is committed to funding the growth of forests and alleviating poverty around the globe, believing that businesses should work together as a force for good.

About Link Capital

Link Capital is a Nordic venture capital firm that operates a series of early-stage funds, from pre-seed to A-series.

Across their funds, Link Capital invest in Nordic and European technology companies, with a particular focus on:
the energy transition
software
mobility
tech,

Link Capital is currently investing in more than 50 companies across these sectors and is already recognised as one of the most active investors in the Nordics. They aim to help accelerate the energy transition and build more tech and clean tech scale-ups. Link Capital seeks to invest in 100+ early-stage companies across Europe by 2023.